LinguaWest provides an activity based experience for all our students. We want our students to be active and participating to the best of their ability is the large variety of activities provided or catered for.
All Our Extra Curricular activities are provided by full trained and experienced instructors from the Allen Centre. All Staff here are fully trained and insured.

In LinguaWest we try to vary the activities provided each afternoon, morning or evening. Some activities may incur a small additional cost payable locally but this will be advised well in advance.
In the evening time students will take part in group bonding activities, sports, Irish cultural activities including Irish dancing lessons and memorable visits to Gaelic football or Hurling matches. Attending these sporting events is sure to be an occasion to remember for our students.
To whet your appetite check out the following links where our amazing and unique sports can be seen....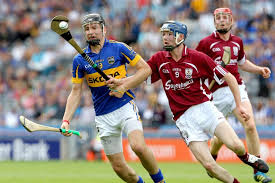 But that is not all or even close. You will also have the opportunity to take part in the following adventures which are included in the overall cost;


Water based activities (Sailing, Horse Riding, Canoeing, Kayaking, Raft building, Hill Walking/Hiking). These take place on the beautiful Lough Allen or in the local Equestrian Centre called Moorlands Equestrian Centre. These activities are provided by trained, experienced and insured instructors. All equipment is provided.

Other activities include;
Hill walking

Golf*
Fishing
Soccer (5-aside on the local all-weather pitch)
Orienteering

Céile Dancing, Jiving, Line Dancing (held in the local Mayflower Center)

Local Sports (Gaelic Football and Hurling)

Bowling*

Treasure Hunts
Table Quiz
Surfing*

Traditional Irish Music

Zip-It Forest Adventure* (See HERE for more Details)

Boda Borg* (See HERE for more info)
* means that an additional charge may be required to be paid locally by the participating student(s).
For those who don't take part in physically demanding sports, there are board games, cards, treasure hunts, visits to the cinema and local theatres and art galleries.
Don't worry, your nights will be filled with many and varied things to do, places to go and adventures to have.....and of course there is also time to simply relax and just enjoy the beauty of the local countryside. Wi-Fi is also available on the premises.