❝
Language is the road map of a culture. It tells you where its people come from and where they are going.

❞

‒Rita Mae Brown
Full Year (3 term) & 1 Term Students
at LinguaWest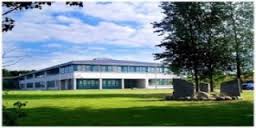 Full Year €16,500 (Including, flights, Host Family, Host School, etc...)
1 Term €7500 (Including Flights, Host family, Host School, etc...)
Shorter term stays may also be arranged. Please contact Linguawest with your specific requirements.
Abbey Community College
One of the Schools who Accept our Full Year and Two Term Students
Full or part year academic students will find working with LinguaWest both easy and worry free.
Our student service includes;
Sourcing the host school (These are generally rural or small town based schools in the north west of Ireland).

Sourcing the Host Family.

Placing the students in inspected and approved host families.
These families all have Garda (The Irish police force) vetting and clearance. At LinguaWest we take great care in placing young people in families that are compatible to the interests of the student.

All host families are required to arrange transport for their new family member to and from the appointed school. This will be done by the family themselves or by use of School bus Transport. This fee is included in the overall cost
A detailed host family portfolio is provided prior to each student placement including host family contact e-mail.

A dedicated coordinator service to liaise between the students family and the host family in Ireland for the full length of their stay.

Our families are expected to treat our students as a complete family member.
Collection and return to and from the airport (Dublin/Knock/Belfast).

Detailed end of term progress reports sent directly to the students family.
Students will have the option to take EU recognised English Language Examinations.

Transition Year Students are also welcome and placed in Irish schools where Transition Year is established and effective.