❝To have another language is to possess a second soul.❞
‒Charlemagne
Summer Courses
€1800
(Excluding Flights)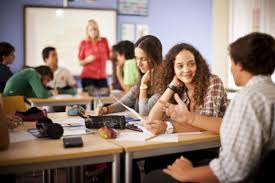 At LinguaWest, a positive student experience is at the forefront of our school ethos.
These are courses which run June to August of two week duration. Specific dates are shown on the on line application form.
Students will follow a full curriculum all through the medium of English.
We offer students the opportunity to immerse themselves in the language and return home with a greater fluency and love of English. We specialise in the provision of short activity filled breaks for students in order that they are completely engaged in the English language while having fun.We are based in the West of Ireland close to the world famous "Wild Atlantic Way." We offer a wide variety of courses to meet the needs of all students of English, whatever their language requirements. Our students also get to experience amazing local Irish culture in a rural setting. Students will engage in the following activities;
English classes provided by qualified TEFL and English language teachers in the local school close to our base in the Allen Centre.

English is the only instructional language medium used.

Classes have a strong oral focus with great emphasis placed on everyday conversational English and helping students develop a day to day confidence in English.

Course notes are provided free of charge.

Students will attend 4 hours of classes from Monday to Friday.

At the weekend students are expected to use English only in all their social and personal interactions.

LinguaWest certification is awarded to all participants at the end of the course.
.